I am absolutely knackered!!
I did a big Craft Fair on Saturday and Sunday.
About a 45 minute drive from home.
It was at a Garden Centre in Kent and opened at 9am,
so very early rising both days.
It was so busy on Saturday, they ran out of parking spaces
and the place is enormous.
I took 10 crates of stock with me and they were all jam packed!!
I came home with 5 empty ones and orders!!!
I had Grandson for the day on Monday and Granddaughter today, Tuesday.
I also did a coffee morning as well today!
I am so looking forward to a bit of a lie in on Thursday!
A new challenge at Crafting For all Seasons,
The theme for this fortnight is
The image I have used is called
The prize is 3 gorgeous Digi stamps from
Pop over and have a peep at the gorgeous images you could win.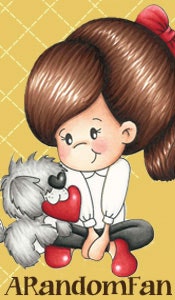 So get out your sweet animal stamps, or digis and join our challenge.
I used Distress Inks to colour my image.
The car is coloured with one of the new releases, from the DI range.
It's called Abandoned Coral.
I would love to know where these names come from!!
I will enjoy looking and commenting, on your beautiful entries.
If you would like even more inspiration, hop over to our challenge blog

here
and you will see the DT's amazing cards. They are all very talented ladies.
Good luck and get crafting.
Carol xx